I posted a picture of a personalized present I made a friend for his birthday on my flickr, and a couple of people asked for a tutorial, so here it is!
- A Blank Canvas (I think mine was 18" x 24", but you can use whatever size you would like)
1. Take your canvas and spray paint it white. I know the canvas is already white, but over time it will start to fade and turn yellow, so I spray painted it just in case!
2. Plan what kind of theme you would like to make- mine was Taylor Swift song titles, but you could do anything that interests you or the person you're making this for.
3. Take your stickers and arrange them on the canvas however you would like. It looks a lot cooler if you use different fonts and sizes, but like I said, it's all up to you!
4. Once you have all of your letters laid out, take the canvas outside and paint with a thin layer of black spray paint. Paint it with thin layers over and over again until it's completely black. It's important that you do many thin layers instead of one thick one because you don't want to create bubbles and make it messy looking.
5. Read the label on your spray paint and wait the suggested time until the paint dries.
6. After it has dried, carefully peel off the stickers.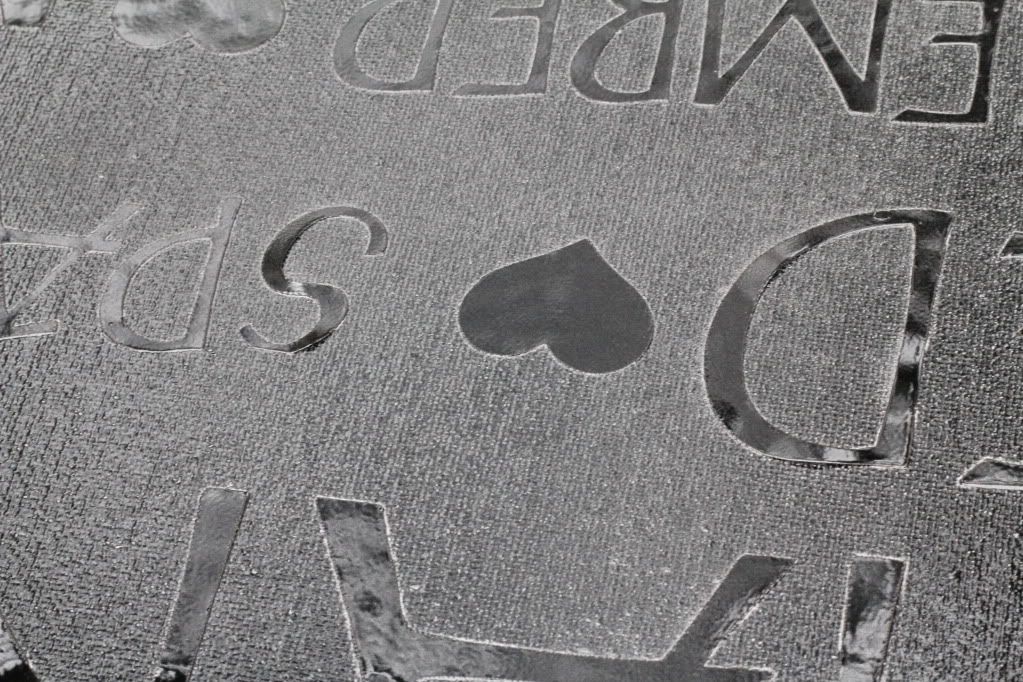 7. If a bit of spray paint has sneaked underneath the stickers you can just take some white acrylic paint and a paintbrush and carefully fix the little mistakes.
8. You're done! The finished product should look a little something like this:
If any of you decide to try this out I would love to see your results, so make sure to leave a link in a comment so I can check it out! :)
-Hope