A couple of days ago I was searching online for free editing software's and found Gimp. I had already learnt to use gimp in grade 8 so it wasn't all that hard to figure it out. Not only is Gimp easy to use, but it's also free and it can do almost anything that Photoshop can!
Before now I have never edited my pictures, but I've decided to start editing my portrait pictures to make them look a little better! :) Since I haven't picked up my camera much other than for my 365, I thought I'd share some before and afters of the edits I've done on my cousins grad pictures! :)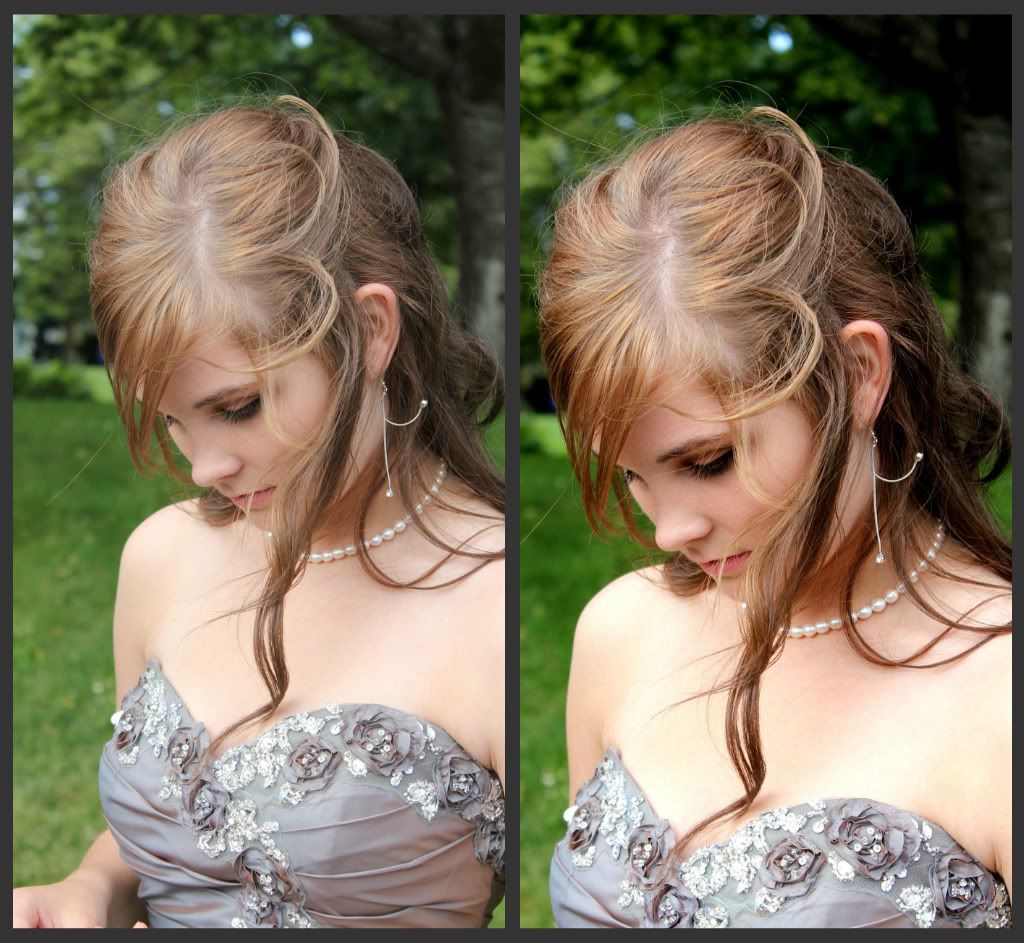 All I really do is crop the picture to my liking, adjust the brightness and contrast and boost the eyes if they're visible. It's really simple, yet makes all the difference in the world! :)
I do all the cropping with Windows Live Photo Gallery, which came with my computer, then upload them into Gimp, do the edit, then save it as a copy. After I'm done editing them all, I save them onto my hard-drive and convert all of the already edited pictures that are still on my computer to black and white using the same thing I use to crop them. That way, I have 3 copies; the original, the edited, and the edited in black and white!
Let me know if any of you guys use Gimp, because if you do I wouldn't mind doing some tutorials! :)
-Hope