As of right now I'm in my friend Dana's backyard getting decorated by stickers..
Don't mind the messy bun or the glare... ;)
We're (me, Dana, and Carolina) camping out (in her backyard) for 2 days! :) Because of that, this is gonna be a super quick post with snapshots of my day.
This morning, upon walking into the school, this is what I saw: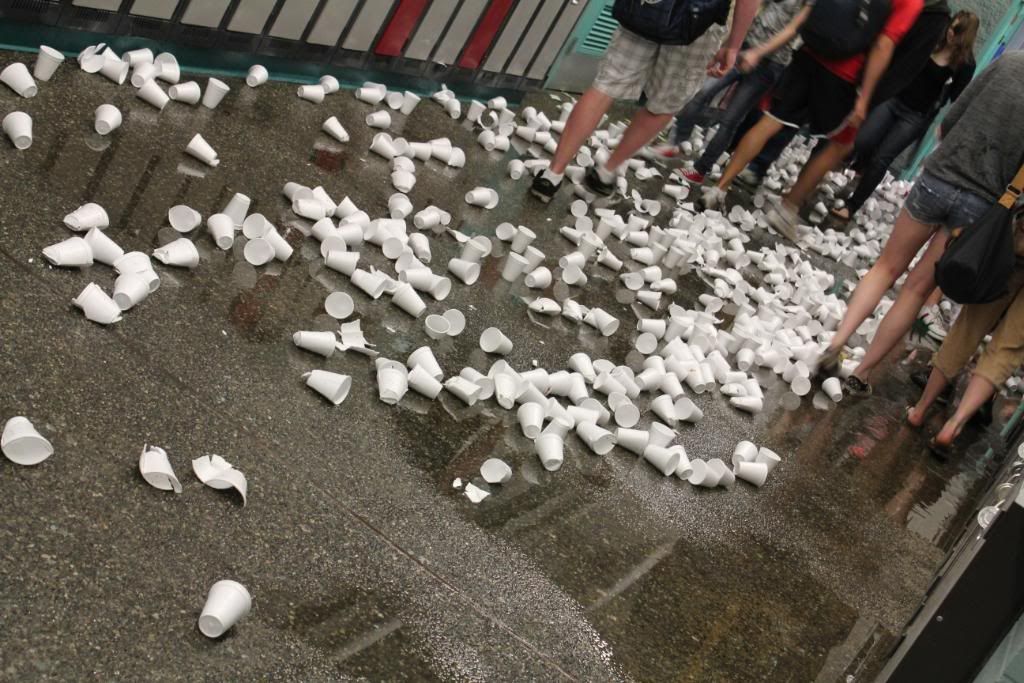 Why yes, those are styrofoam cups filled with toilet water..
A bunch of post-it notes! ;)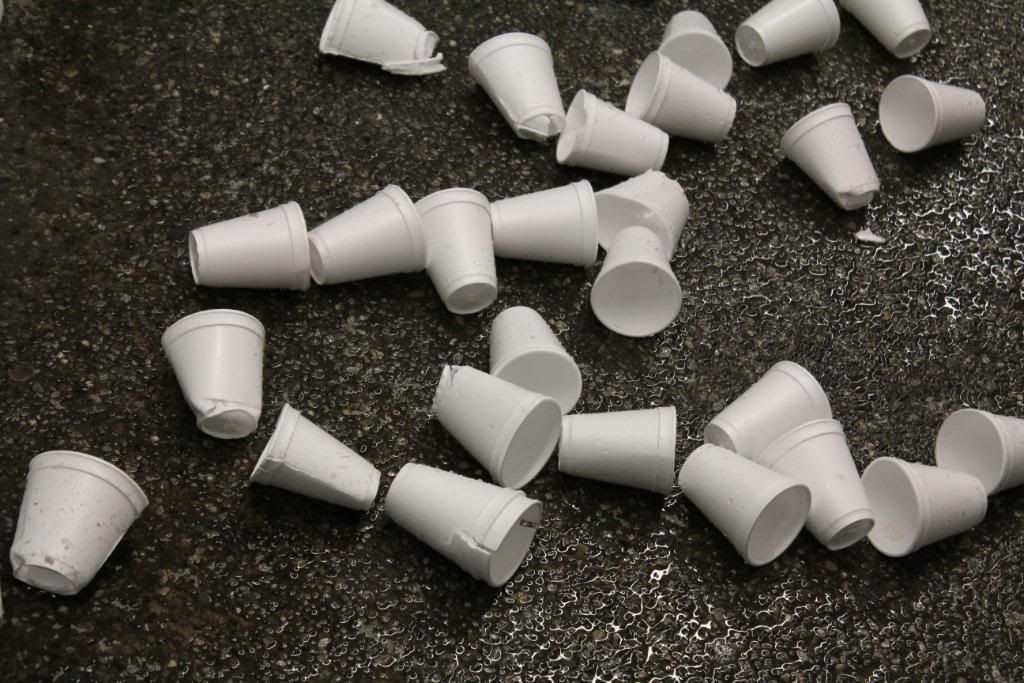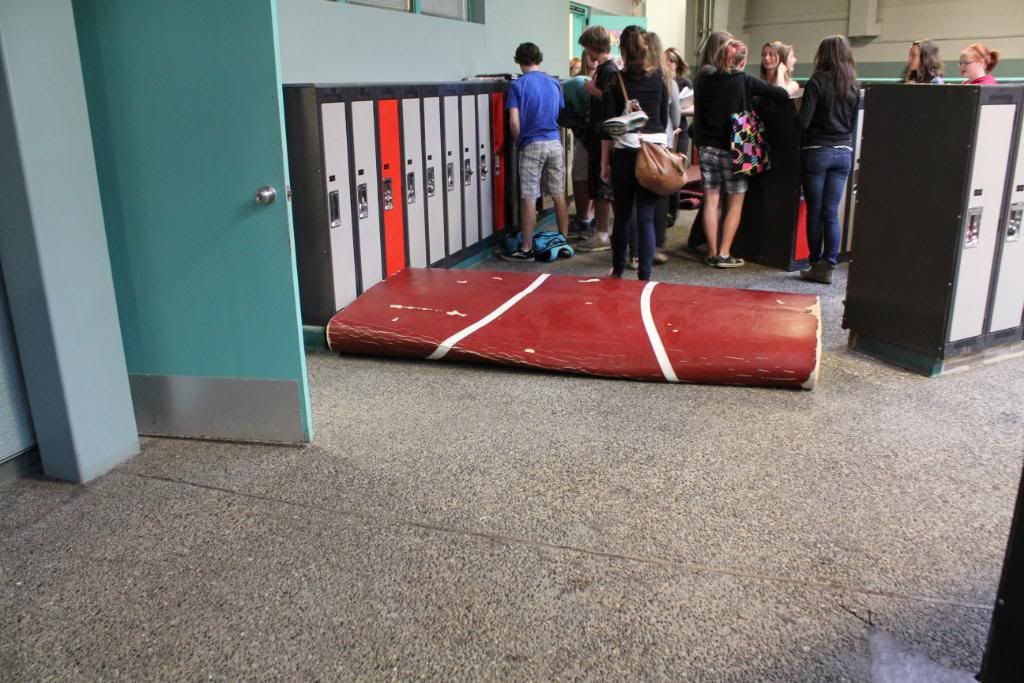 Giant mats in the middle of the halls? Good one.
Great prank graduates! ;) They've also been going around spraying everyone with water guns.. Best thing about my school? The teachers think it's funny!
In Science we went into the lab to do an experiment! :) I love Science experiments! >:D
I still don't really get the point of it, but I guess we were making salt?
Today was also my schools year-end BBQ, where they distributed all of our yearbooks! :) I was planning on taking pictures, but I felt like a creep, so I decided against it.
After we left school we came to Dana's and are now just hanging out.
Dana's neighbors dog.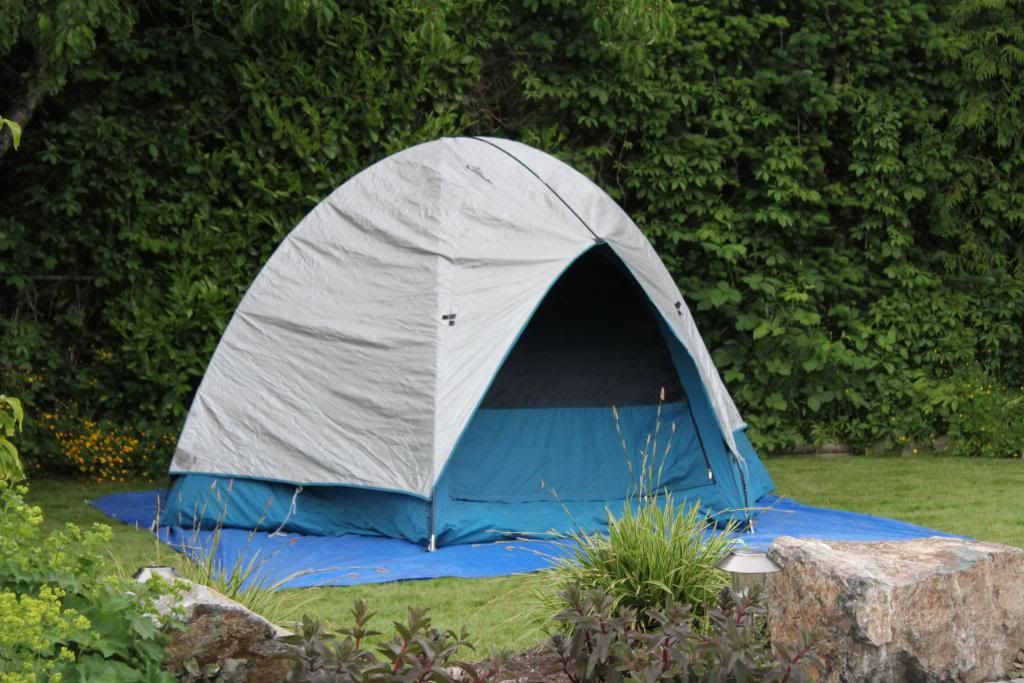 Where we'll be sleeping for the next two nights ;D
Now Dana's walking around killing things with the electric bug zapper as we wait for it to get dark for a fire! Good times. ;D
**Note: I know these kind of posts aren't too interesting for you guys to read, but along with a way to share my photography, this blog is also sort of like a diary to me. Just sayin' :)**
-Hope