I don't like posting too often so I normally make a plan for which days I'm going to post what photo challenge or what day I'm going to do a proper post, but lately I've just been joining in on too many challenges and now I just don't really care. So if there are 2580326 posts in one day, I apologize. :)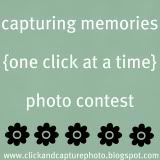 On another note, my grandma sold her house, which means that she has to get rid of a ton of stuff. My grandpa was a photographer and collected old vintage cameras. Guess who's gonna be getting those??? Yep, you guessed it, ME! There are about 5, I think, and I'll be getting them next weekend probably! :) I'm so excited!
Do you guys have any vintage cameras?
-Hope